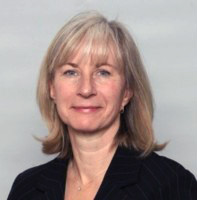 Jo-Anne Weiler is the Principal of Vivify Solutions with more than 20 years of experience as a research librarian in a professional services environment.
Prior to founding Vivify Solutions, Jo-Anne was a principal with Mercer Canada, where she managed the Information Research Centre team and worked to provide consultants with high quality, reliable information on a variety of topics including HR, health and wellness, retirement plans, executive compensation and human capital.
Jo-Anne and her team of information professionals also supported prospect and business development, market research to inform new product development and thought leadership initiatives.
Jo-Anne has a Master of Library Science degree from the University of Toronto and an undergraduate degree in History from Wilfrid Laurier University. Jo-Anne is also a Board Member and Secretary for Literacy Nipissing. She is naturally curious with the drive to learn something new every day and aspires to be a hobby farmer and beekeeper.
Jo-Anne is a member of AIIP (Association of Independent Information Professionals) and honours the AIIP Code of Ethics.